My Mission
Crabapple Coaching is committed to enhancing emotional and social well-being in people's retirement, through exceptional professional coaching, retirement workshops, and retirement transition consulting
My Vision
A world of people intent on creating purpose, passion, and well-being in retirement, in life
My Clients
Individuals considering retirement or recently retired

Organizations working to ease the transition into retirement for its people
Why People Choose to Work With Me…
I get at what really matters!
My clients achieve their goals (testimonials)
I understand the business world (MBA from Richard Ivey Business School; worked for IBM, Public Health, etc.)
I have a decade of formal coaching experience
I have valuable information to share from years of facilitating retirement workshops (quoted in major Canadian media)
I'm fully credentialed (Certified by the International Coach Federation and Adler International Learning)
 My Ethical Code
I abide by the International Coach Federation's Code of Ethics governing confidentiality and conduct.
I founded Crabapple Coaching in 2006, initially in response to a need I saw in people to  find meaning (a sense of purpose and passion) and well-being in their lives.  Then during my years coaching professionals I realized that, as people near retirement, they face increasingly mixed emotions, ranging from eager anticipation to worry, sadness and fear. Yet, we are the healthiest and best educated of any generation of retirees.  Our midlife and retirement years should give us the best opportunities to rekindle old passions and discover new ones.
Although some people plan a retirement filled with purpose and passion, and exit their careers as planned, I see many people who postpone retirement indefinitely and others who are thrust into retirement unexpectedly and unwillingly. I hear of too many people falling into a state of disorientation and depression.
Retirement and Midlife Coaching and Workshops
In collaboration with other facilitators and coaches, I provide professional one-on-one coaching plus retirement workshops to businesses, organizations and individuals. I aim to help people …
Survive and thrive in pre-retirement
Transition into retirement with ease and confidence
Flourish in retirement
Please see Client Testimonials.
Planning for Retirement Well-Being (Non-Financial Planning)
The coaching and workshops deal solely with the mental, emotional, and social issues of retirement.  Financial planning is not part of Crabapple Coaching's mission.  No financial products are connected to Crabapple Coaching.  I work with people in midlife who are intent on creating meaning and well-being in work, retirement and life.
Mariella's Credentials
I have had intensive training as a professional coach. This training involved a two-year certification process through Adler International Learning and the University of Toronto (OISE), certification with the International Coach Federation, years of coaching and ongoing professional development. Combined with an MBA, work experience at IBM and Public Health, facilitation training, and work in communications and lifestyle planning, I am well positioned for this line of work.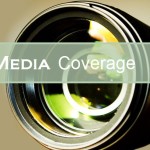 Mariella has been quoted in articles by major Canadian media, such as the Globe and Mail and Benefits Canada Magazine.  To see these articles, please click here.
Contact Information
If you are interested in professional life coaching or retirement life planning, please contact us to find out how Crabapple Coaching will help you.  Or call Mariella at (519) 371-3331.
---
I'd love to help you make your retirement, your life, irresistible.  Please take advantage of my offer of a free initial consultation: