Coaching Testimonials
"My coaching experience with Mariella has proven valuable to my life in both its professional and personal facets. Her ability to help me focus on my values has allowed me to both recognize and plan for a broader range of opportunities. The coaching sessions also provide the structure and support to keep me focused on achieving these goals"

Greg
Lawyer
Very professional, skillful coaching to explore those areas that are harder to reach on one's own. The experience is yours to embrace.

M. Lisk
Social Work Manager
Children's Aid Society
I highly recommend Mariella as a coach. Mariella's coaching style and approach was kind, considerate, thoughtful, and creative. Her patience and insightful questions allowed me to explore deeper issues and develop creative solutions that helped me move forward. Mariella is an insightful listener; she never rushed my thought patterns, but at the same time helped me stay focused on the agenda I identified. Her deep listening was apparent as she asked intuitive questions at exactly the right time. I learned to focus on forward progression in a natural flow; instead of forcing myself towards desired outcomes, I learned creative approaches for effortless progression. If you feel stuck, or are trying to expand towards new opportunities, Mariella's coaching will help you make steady progress on the steps towards your dreams.

Keith Baldwin
Gallup-Certified Strengths Coach
Alaska
Please contact me for a free consultation: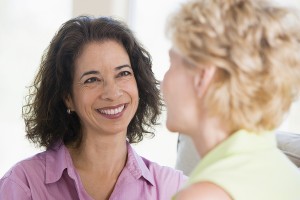 Crabapple Coaching offers coaching for businesses, organizations, and individuals – in person, by phone or online. Although I specialize in retirement lifestyle coaching, I cover a variety of topics according to your needs.
Whether the issue is one of work-life balance, leadership, a particular life transition, or getting "unstuck", coaching gives you a chance to pause and reflect on what you want out of life. Through increased self-awareness, you will have insights about who you are and who you want to be.
Coaching clarifies how you fit within your work and relationships, and how your unique set of skills and character traits contribute to making your world a better place. People are given an opportunity to feel good about themselves, to become inspired, energized, and to grow in self-confidence through self-directed action.
For more information, please see the International Coach Federation's FAQs as well as  Coaching – What to Expect.
Examples of Questions Brought to Coaching
Who will I become when I retire, when I've given up my current identity, security, body of knowledge and power?
What gives me a sense of purpose and passion in life?
How can I better balance my work life and my personal life?
How can I overcome fear, resistance, procrastination, my attitude about money, and old habits?
How do I deal with that committee from hell?
How can I lead more effectively, from the inside out?
You Set the Agenda
Imagine a relationship where the total focus is on you, on what you want in your life, and on what will help you achieve your goals.
Imagine someone listening, not only to your words, but also to what's behind them – who even listens to the spaces between the words. Someone in tune with the nuances of your voice, your emotion, your energy – someone who is intent on receiving everything you communicate.
Imagine someone who will hold you accountable and keep you moving forward toward your dreams and goals.
Imagine a relationship with someone who is totally curious about your dreams and aspirations, what makes you tick, what you value, what you are most passionate about in your life – a person who will help you clarify your goals and provide the tools for action and learning that lead to the results you want.
Imagine a relationship in your life with a person who is sometimes even more committed to what you want in your life than you are.
Imagine a relationship with someone who will absolutely tell you the truth – the truth about where you are strong, for example, and where you sell yourself short.
Imagine someone who listens to you without judgment and allows you to show emotion – in fact, accepts you without analyzing you.
Imagine you get to talk to this person every week.
Imagine a relationship where you finally break free of those self-limiting conversations you've been having over the years – where now the voices of defeat and sabotage are simply noticed for what they are and the powerful part of you is always encouraged.
Source: Adapted with permission from Co-Active Coaching (2nd ed.) Copyright 2007 by Laura Whitworth, Karen Kimsey-House, Henry Kimsey-House, and Phillip Sandahl. Published by Davies-Black, an imprint of Nicholas Brealey Publishing.
If you'd like to learn more about what professional coaching can do for you, please contact me (by filling in the contact form), learn about our retirement workshops, retirement teleclasses or get free advice on our blog.